Mopar Offers Fall Car Care Tips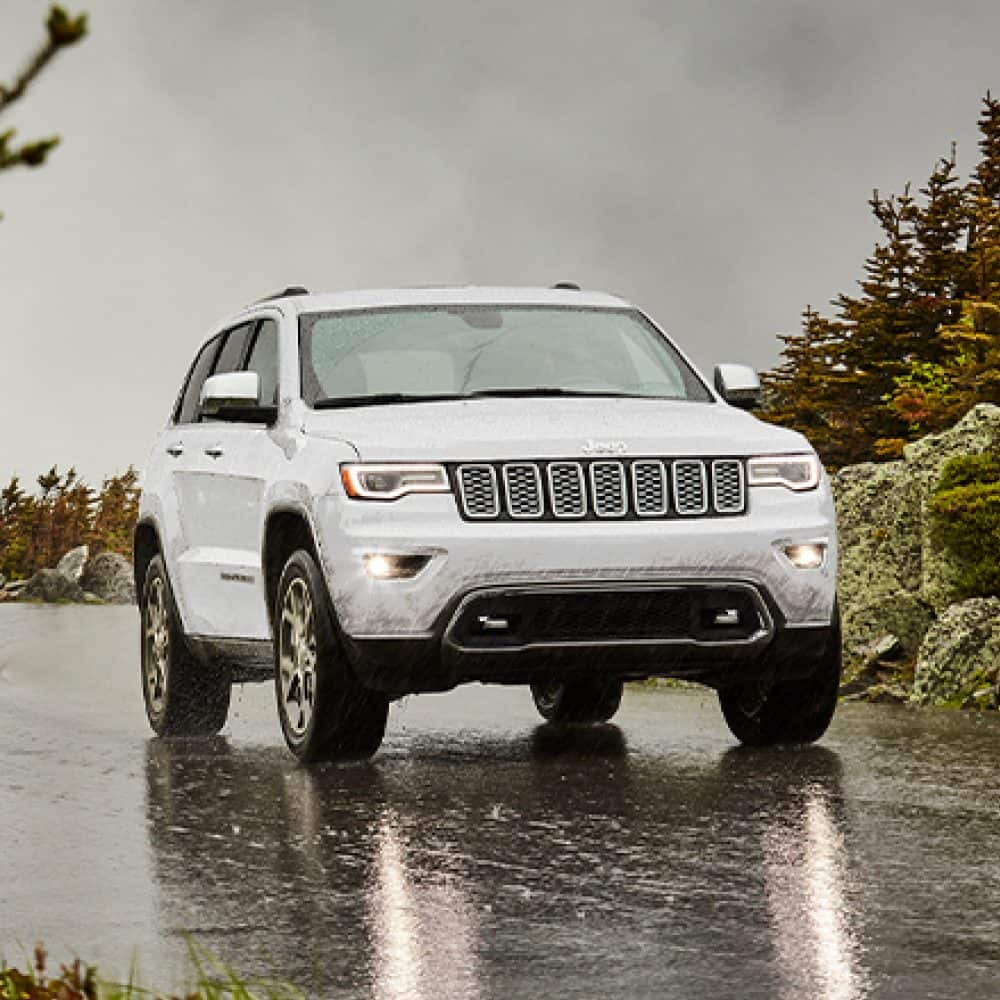 Mopar Offers Fall Car Care Tips
Written by Bud's Chrysler-Dodge-Jeep
It's fall, which means the leaves are changing, apple cider is being drunk, and it's time to make sure your vehicle is in top shape for the winter months. Fall is the perfect time of year to ensure that your battery is working properly, your tires are rotated, and your windshield wipers can deflect raindrops and snow flurries. Mopar has come up with a nifty checklist of the things you can do to make sure your vehicle runs smoothly, and we here at Bud's Chrysler-Dodge-Jeep are excited to share them with you. No matter what you need looked at or repaired, we will happily do it for you here at Bud's Chrysler-Dodge-Jeep!
Keep Your Interior Clean
Your floor mats tend to be plastered with mud, dirt, and spills from whoever sits in the passenger seat. We highly recommend getting all-weather mats as they are made from quality materials such as deep drain channels and rigid sidewalls that can easily capture and dispatch slush, snow, and other spills.
Check Wiper Blades
If your wiper blades are leaving streaks on your windshield on top of making loud squeaking noises, it's a sign that they need to be replaced. Be sure to check your wiper blades for wear and tear, as well as cracks and splits, and if you find them, get your windshield wipers replaced immediately! Your visibility is essential, especially in bad weather conditions. Mopar wiper blades do an exceptional job of dealing with the rain, snow, and icy conditions, and you can find them right here at Bud's Chrysler-Dodge-Jeep!
Make Sure Your Brakes Work
Many factors contribute to your brakes shorter life, including city traffic, excessive towing, and aggressive driving. To avoid many costly repairs later, have your pads, rotors, drums, calipers, and other hardware inspected by our experts here at Bud's Chrysler-Dodge-Jeep!
Change Your Battery and Oil
Driving your vehicle in the summer heat can do a lot of damage to your battery, which can lead to it failing during the winter. Fall is a terrific time to head down to Bud's Chrysler-Dodge-Jeep and have your battery checked by our expert technicians and have it replaced if needed. Fall is also the best time of year to get your oil changed. Your vehicle needs clean oil to function, and getting it changed regularly helps prevent any major issues during the season. Here at Bud's Chrysler-Dodge-Jeep, we can get your oil changed in no time!
Maintain Your Vehicle Even if it's Not in Use
If you are not planning on driving your vehicle a lot during the fall and winter, you can take a few practices so that you can maintain your health. To help keep your battery running and the engine fluids in good condition, start your car once a week and let it idle for 15-20 minutes with all the accessories turned off. The best course of action would be to drive the vehicle for those 15-20 minutes once a week. To help prevent your tires from going flat, drive your car for 15-20 minutes each week and inflate your tires 7.5 psi more than usual. You can also prevent brake-rotor rust by driving the vehicle once a week as well.
Get Your Vehicle Checked at Bud's Chrysler-Dodge-Jeep
If your vehicle needs an oil change, tire rotation, or battery replacement, head down to Bud's Chrysler-Dodge-Jeep and have our experts take care of it for you! Don't get caught in the cold because your battery is dying; get down to Bud's Chrysler-Dodge-Jeep today! If you need more extensive repair, our experts can do that for you as well. To make an appointment, you can either head down to the dealership or do so here on our website. We can't wait to work on your car this fall!