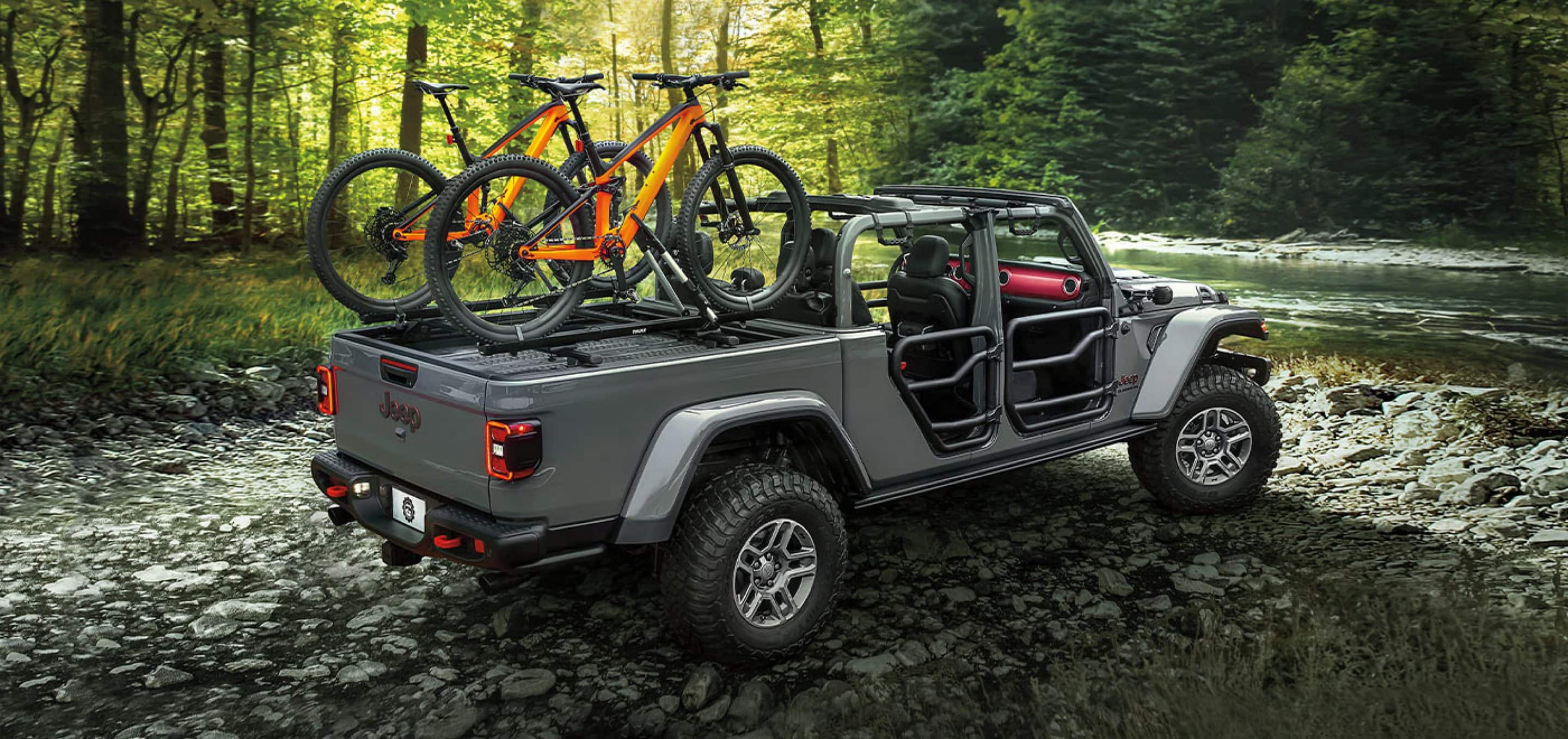 Best Off Road Trails In Ohio
Do you live in Ohio? Do you own a Jeep? Then then you came to the right place! The team at Bud's Chrysler Dodge Jeep thought we would put together a list of the best off-road trails and parks in the great Buckeye State! Off-road Parks are a great place to practice your off-roading skills and a more controlled environment. Most of these locations are for mud lovers, but there is undoubtedly something for everyone! Below is a list of our favorite places, in no particular order.
How long is the Hanging Rock Trail System?
The hanging Rock Tail system is over 26 miles of off-road trails. This area was strip-minded in the '60s and '70s, which is how the steep slopes came about. If you want to change things up, there are 51 ponds throughout the area stocked for fishing. The Hanging Rock Trail system is open from April 15 to December 15 and requires a permit.
Does the Phoenix Off-Road Park have camping?
The Phoenix Off-Road Park is excellent for everyone, no matter your skill level. They have camping on-site, so you can ride all day, crash and repeat! They also have an on-site shop with spare parts and tools if you break.
What does the Southington Off-road Park offer?
Southington Off-road Park is more than just off-road trails; it is a full-blow campground with electric hookups, playgrounds, showers, and a sand volleyball court! When on the trails, you will encounter lots of mud, hills, sand, and rocks, so come prepared to test your skills.
Do you need a permit for the Pine Creek Trail System?
The Pine Creek Trail System is the last set of trails within the Wayne National Forest that allows Jeeps. It has three trailheads and is 20 miles long. You will experience outstanding views and a ton of mud. This trail requires a permit, but you will also receive a map of the trails to help you navigate.
Are Jeeps allowed on the Tecumseh Trails?
If you own a Jeep and are in the Hemlock area, you have to go to Tecumseh Trail. This Jeep off-road park offers 45 miles of woods and hills for you to play on. Paths are marked with their skill level to make your day go a little smoother. They even have trailside food trailers! Onsite camping is excellent too!
Bud's Chrysler Dodge Jeep has your next Jeep!
If you tackle any of these trails, be sure to stop into Bud's Chrysler Dodge Jeep and show us your pictures. If you are not a Jeep owner and would like to join the Jeep Club, Bud's can help you become one! Check out our inventory to find your next adventure.