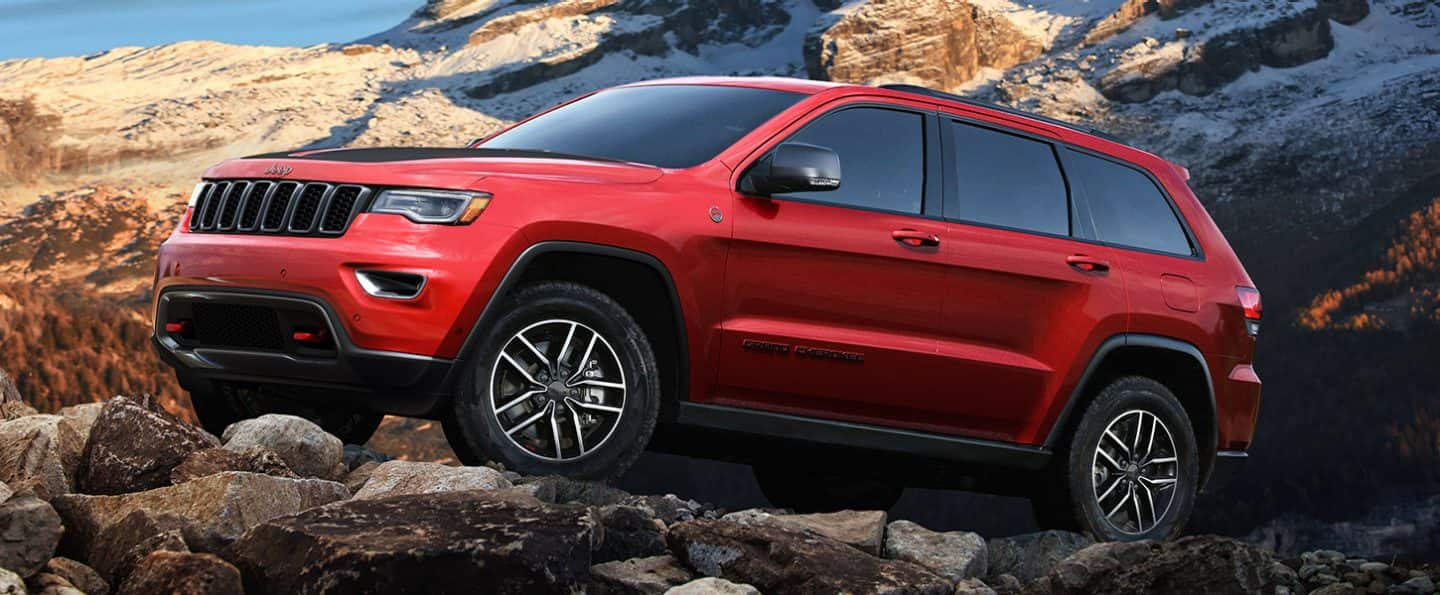 What is Jeep Trail Rated?
Presented by Bud's CDJ
Jeep has spent the past 80 years perfecting the art of creating the most off-road capable vehicles on the market. In 1994, Jeep decided to start branding their most capable vehicles with a Trail Rated badge placed on the front quarter panel of both sides of the vehicle. Jeep doesn't just place these badges on random vehicles, all Trail Rated models must go through a grueling five-phase test. The test's five phases are designed to push the limits of the vehicle's articulation, ground clearance, maneuverability, traction, and water fording. Keep reading to learn more about Jeep Trail Rated vehicles!
Why Does Jeep Test Vehicles?
Over the course of its 80-year history, Jeep has designed and redesigned their models with one goal in mind: to provide world-class off-road capability. And year after year, they continue to achieve this goal. Jeep's reputation of providing off-road enthusiasts with some of the most capable vehicles in the world has raised the expectations that Jeep fans have. That is why Jeep created the Trail Rated program, to continue to meet and exceed the expectations that even the most experienced off-roaders have. The Jeep engineers are constantly finding new ways to increase the capability of the Trail Rated vehicles to make sure they satisfy all off-roaders from all experience levels.
What is tested in the Jeep Trail Rated program?
Articulation is the travel of the suspension to keep all four wheels on the ground while driving on tough terrain. Whether you're driving through deep potholes or crawling over steep rocks, you'll be glad your Jeep has Trail Rated articulation.
Ground Clearance, the distance between the road or trail surface and the bottom of your vehicle. This is helpful when traversing over tough terrain without damaging the undercarriage of your Jeep. The approach angle, breakover angle, and departure angle are all improved for Trail Rated Jeep's to make it over various terrains with ease.
Maneuverability is tested to ensure that Trail Rated Jeep's can find their way through tight trails and switchbacks easily with carefully designed wheelbases and precise steering systems.
Traction tests are implemented to push the legendary 4x4 capability of Trail Rated Jeep's to the limits and then one step further. Trail Rated vehicles should be able to handle all kinds of terrain from snow-covered roads to almost verticle rock faces. All Trail Rated Jeep's are meticulously tested to make sure all four wheels stay planted on the ground at all times.
Water Fording is tested to see how deep in water you can drive your Jeep. For example, the Jeep Grand Cherokee can ford up to 20 inches of water thanks to sealed electrical connections and a higher-placed air intake.
Where are Jeep Trail Rated Vehicles Tested?
Jeep takes advantage of two locations to push vehicles in the Trail Rated program to their limits. The first location is the treacherous terrain of Moab, Utah. The slick rock trails are the perfect place to test a vehicle's ground clearance, maneuverability, and traction. The trails aren't named things like Hell's Revenge and Poison Spider Mesa because they're easy. In fact, those are some of the toughest trails in Moab. On Hell's Revenge, Mickey's Hot Tub is a buggy hole with a near-verticle incline being the only way out. The second test site is the Rubicon Trail in California. This is high in the Sierra Nevada Mountain range and the rocky terrain experiences severe weather and constant traffic. This combination creates an ever-changing testing environment where no two tests are the same.
Jeep Trail Rated vehicles at Bud's CDJ
You may never need your vehicle to crawl up a near verticle rock face or drive through feet of water, but it's nice knowing that if it can do that, it can do anything you need it to! If you're interested in getting behind the wheel of a vehicle that has earned the Jeep Trail Rated badge, come on down to Bud's Chrysler Dodge Jeep to find your options. Our sales experts are ready to help you find the perfect Trail Rated Jeep for you, give you an in-depth look at all the features, and accompany you on a test drive. If you're not quite ready to come to the dealership yet, you can find our full inventory right here on our website! We look forward to seeing you!