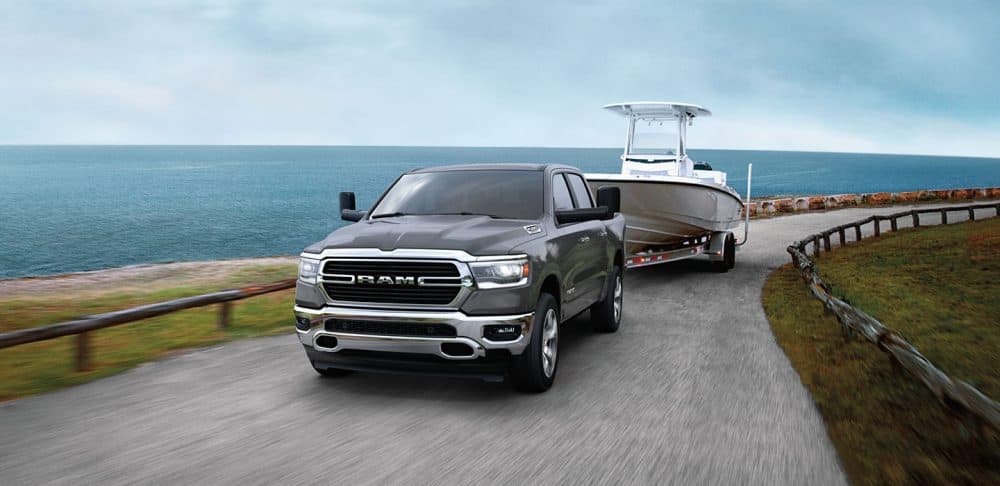 Why is Tire Rotation Important
Brought to you by Bud's Chrysler Dodge Jeep
At Bud's Chrysler Dodge Jeep, we have a great service center that helps to serve everyone in the New Bremen, Greenville, and St. Marys area. We work hard to have the best and most reliable staff that you know you can count on time and time again. One of the best aspects of our dealership is what we offer. We will work hard to get you auto detailing, transmission service, brake service, oil changes, battery replacements, A/C repair, and even tire rotations. Many people don't understand why tire rotations are such a big deal, which is why today we want to go over what makes tire rotations so important, and why we highly recommend scheduling an appointment for one with us today!
Why are tire rotations important?
This answer is easier than you might think. By getting your tires rotated, you are immediately extending the life of your tires, meaning you don't have to replace them as soon as you might otherwise. The thing with your tires, especially with front tires, is that the tread will wear unevenly, as they shit to the edges whenever you make a turn. Rear tires don't have this issue, which means it's important to switch them consistently to make sure that the edges are all wearing evenly. This ensures that your tread isn't fading away in one spot more than another, which helps with handling, traction, and even fuel efficiency. Saving money is a big part of all of this, too. No one wants to be buying a set of tires before they even have to.
What is a tire rotation?
We know that most people understand what a tire rotation is, but it might be confusing for someone who isn't a car expert, or just recently has become a car owner. The name is a pretty easy explanation, but for more specific explanations, most tire rotations mean that the front tires are moved to the rear of the vehicle, and the rear tires are moved to the front. Many times, the side of the vehicle those tires are on also switches. In every owner's manual, there is a specific pattern that the automaker suggests, and that should always be followed, regardless of anything else. Most tire rotations should occur every 5,000 to 7,500 miles, although exceptions can be made based on the vehicle and what the owner's manual suggests.
Does the drivetrain change how often tires need to be rotated?
The simple answer is, it depends! Front-wheel drive vehicles tend to have front tires wear much more quickly than rear tires. That is why all front-wheel drive vehicles should have their tires rotated to the back to make sure consistent wear is happening. Interestingly enough, rear-wheel drive vehicles tend to have more balanced wear, since the rear tires are the ones delivering the power. That doesn't mean you don't have to rotate your tires, that just means the wear pattern might be different. Finally, AWD and 4WD vehicles have their own tread problems, which means you absolutely need to have them be rotated consistently. 
Tire Rotation at Bud's Chrysler Dodge Jeep
As you can tell, tire rotations are important, which is why we're so happy to offer this service to all of our customers. Make tire rotations a part of your regular maintenance, and
schedule an appointment
with us today. We can't wait to help you out!