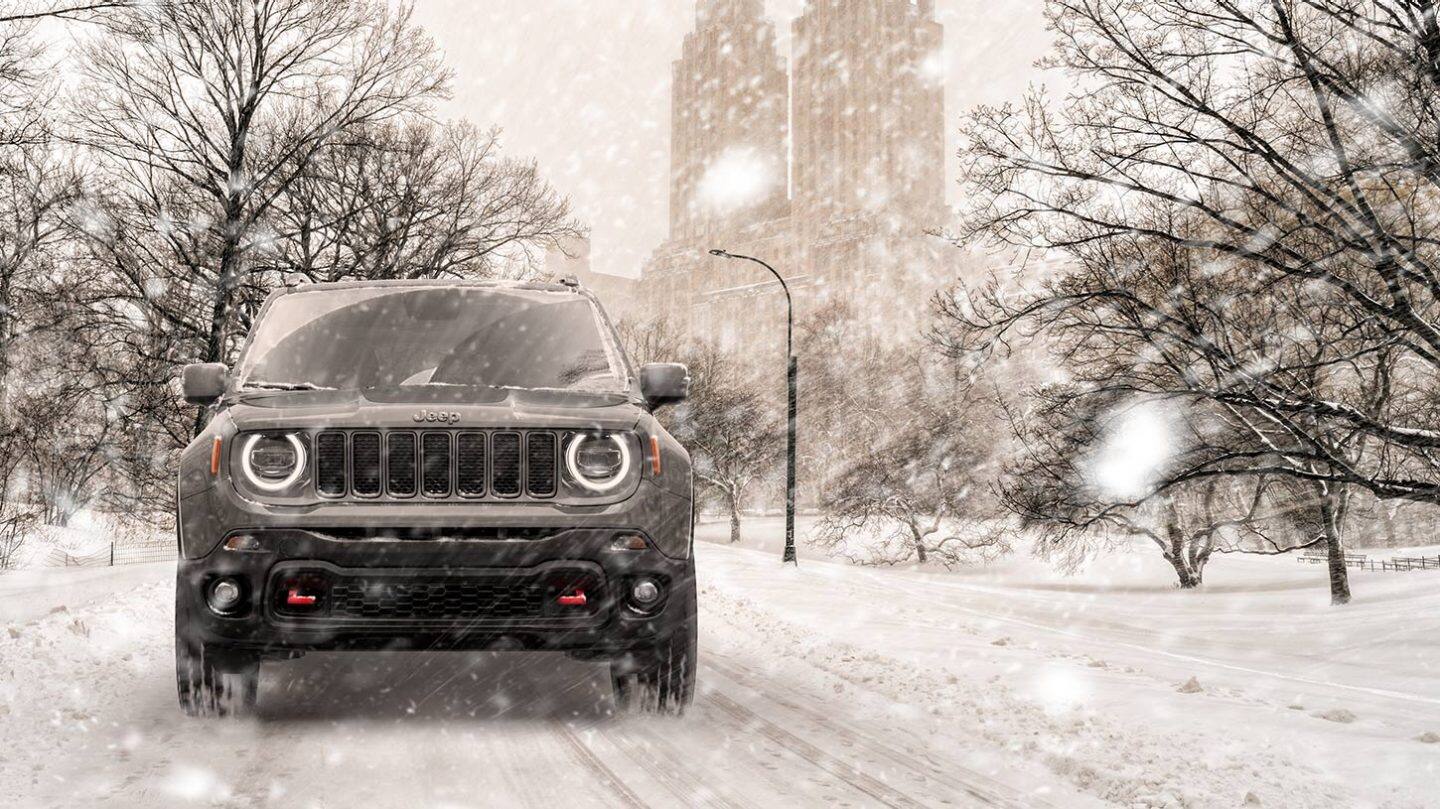 Winter Driving Tips in Ohio
Provided by Bud's Chrysler Dodge Jeep
Ohio winters can be treacherous; any local knows this. And while road conditions can often be dicey in the winter, there are a few ways to keep you and your family safe. Of course, staying home and avoiding driving in inclement weather is ideal, but sometimes that's not always an option. This is why we want you to take a few minutes to read some tips that we've put together to help ensure your safety this winter. Continue reading to learn more!
Driving in Snow
Driving slow is the most important safety precaution you can take while driving in winter weather. While it may seem obvious, this can prevent accidents by keeping a further-than-usual following distance and decrease the possibility of losing traction. Another precaution is to apply pressure to the gas and brake pedals more gradually than you would in normal driving conditions. Although it might not always be possible due to red lights, driving at a steady speed can also help maintain traction. Coming to a complete stop on snow can cause sliding, while starting after a start can cause your tires to spin out. When you're driving over hills, rather than trying to power up them, gradually build up inertia on flat ground, allowing you to coast up the hill. In the unfortunate case that you get stuck on the side of the road, you must stay with your vehicle and leave your dome light on to make it easier for rescuers to find you. You should also avoid overworking yourself by spending a long time trying to dig your car out and only run the engine when you need to warm up and turn it back off to conserve energy fuel. Following these safety tips will help get you to your destination safely this winter.
Keep an Emergency Kit
Keeping an emergency kit in your vehicle is a great idea when thinking about winter driving safety. In the unfortunate event of a roadside emergency, you'll want to have a few things to keep you comfortable while you wait, help solve the problem, and ultimately keep you safe. Inside your emergency kit, you should include warm clothes like a blanket, hats, and gloves. You should also pack extra food and water, a snowbrush, a first aid kit, a flashlight, extra batteries, road flares, and jumper cables. It is also advisable to keep your gas tank at least half full. These are things to keep in your vehicle all winter long, not just when you're going for a long drive.
Vehicle Tips
Ensuring your vehicle is operating properly and mechanically sound is another great way to ensure your winter safety. There are a few things to have checked before you head out in winter weather. This includes testing the battery and inspecting the steering, suspension, and braking systems. Getting an oil change is also vital as cold temperatures can cause the build-up of sludge. It is also important to make sure your tires are properly inflated and have adequate tread depth.
Make Sure Your Vehicle is Winter Ready at Bud's CDJ
Winter driving can be intimidating, but we hope that the tips and tricks we've listed above help get you through the winter safely. At Buds Chrysler Dodge Jeep, your safety is our top priority. This is why our knowledgeable and experienced technicians are waiting to help ensure your vehicle is prepared for the harsh upcoming driving conditions. Our service team will take a thorough look at your car, checking all the critical features, including the battery, brakes fluids, and everything in between, and will advise you on anything your vehicle may need to get you through the winter safely. We look forward to serving you!